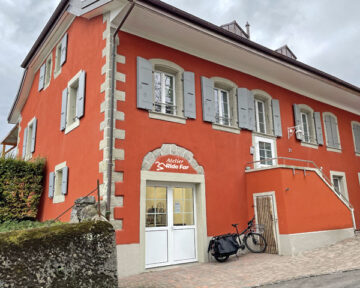 Address:
Atelier Ride Far
Rue de la Petite Forge 21
1026 Echandens, Switzerland
Telephone: +41 (0)78 836 71 20
How To Get Here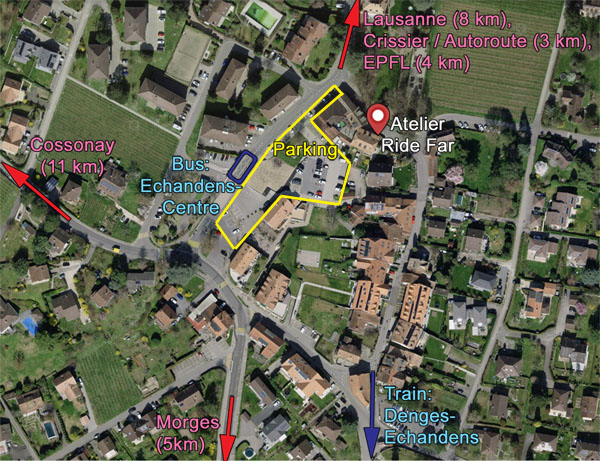 Bike: The workshop is easy to reach by bike from Morges (5 km), Lausanne (8 km) or EPFL (4 km).
Bus: The Echandens, Centre bus stop is 100 metres away. Route 702, Morges-Bussigny. Route 705, EPFL-Lonay. Timetable: MBC or CFF / SBB.
Train: The Denges-Echandens train station is 700 metres away. Route S3, Lausanne-Morges-Allaman. Timetable: CFF / SBB.
Car: Vehicles can stop briefly in front of the shop for quick drop-offs, but a better option is the blue zone parking in the town center on Rue du Château, 50 metres away.
Send Us a Message