We love to share our knowledge about bike maintenance and repair skills. We offer basic or advanced mechanics courses for 3-6 people. We also offer private sessions for 1 or 2 people, with content and length chosen by the client(s).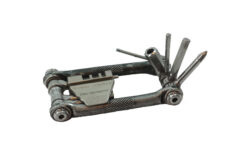 Basic course, 2 hrs, 50 CHF: Roadside repairs & simple adjustments.
– Includes: Puncture repair, brake pad replacement, basic derailleur adjustment, caring for and setting up your bike (changing position of handlebars, control levers and saddle).
Advanced course, 3 hrs, 80 CHF: Parts replacement & diagnosing problems.
– Includes: Chain replacement, derailleur installation & adjustment (with cable replacement), brake adjustment & bleeding, basic wheel truing, bearing inspection, etc.
Instruction will be in English, French, or both, depending on the clients. If there's enough interest, separate courses will be offered in each language and more dates will be added.
Winter 2023 Dates:
Tuesday 8th February, 7-9pm, Basic course
Saturday 11th February, 2-4pm, Basic course
Saturday 25th February, 2-4pm, Basic course
Wednesday 8th March, 7-9pm, Basic course
Saturday 11th March, 2-5pm, Advanced course
Please contact us via telephone or use the web form to register and for more details.