We service and repair all styles and brands of bike. We are particularly experienced in road, gravel, urban and tandem bikes.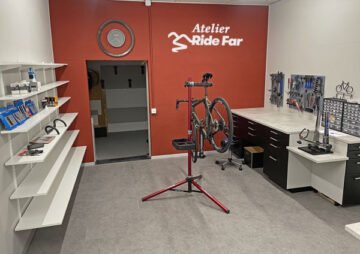 Prices
Ride Far is a small workshop with minimal overheads, which means that we have a very competitive rate of 100 CHF per hour.
Availability
Small jobs are often done immediately.
If no spare parts are needed or we have everything in stock, we can normally service your bike within one or two days.
Ordering parts may add a couple of days. The range of equipment on modern bikes makes it impossible to stock all necessary spares.
Small Tune-Ups
A small tune-up normally costs 50 CHF. It includes the checks of component wear, safety controls, minor adjustments and basic maintenance that are listed below.
Changing one component (e.g., one tyre, one pair of brake pads, chain, etc.) is included in the cost of the small tune-up, but not the cost of the part. If multiple parts need to be replaced, the cost will be increased accordingly.
Components are always replaced with the equivalent or most appropriate part except when specified by / agreed upon by the customer.
Checks & controls:
Brake pad wear
Transmission condition: chain, cassette, chainrings
Tyre wear
Cable wear
Bearings
Bolt tightness: handlebars, saddle, etc.
Adjustments:
Brake pad position and brake cable tension
Front and rear derailleur positions and derailleur cable tension
Rear derailleur hanger adjustment
Basic wheel truing, done on the bike
Maintenance:
Lubrication of chain
Tyre inflation.
For electric bikes equipped with Bosch or Shimano motors, a diagnostics check and firmware update is done using the official computer software (+15 CHF).
A test ride on the road is performed on all bikes.
Full Service
The full service typically costs 80-120 CHF. It includes everything above plus the work listed below.
The work required to change multiple components is included in the cost of the full service. If a significant number of parts need to be replaced, the cost may be further increased.
Additional maintenance and adjustments included in the full service:
Frame & transmission cleaning
Full wheel truing using professional repair stand
Bearing adjustments (headset and wheel hubs)
Lubrication of cables and shifters (if necessary)
Adjustment of suspension pressure (if necessary)
Brake bleed (if necessary)
Bikes with electronic gears: Diagnostic check and update of firmware
Bike Customization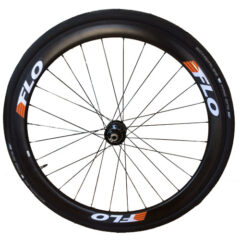 We can advise you on what can be modified on your bike to make it better equipped for your needs.
Gear Ratios: We have personal experience using almost every method of modifying gear ratios to have easier gears for riding in the Swiss mountains.
Wheel Building: We can build custom wheels for you that have the rims, spokes and hubs that you need for the most reliable, functional, serviceable or strongest wheels.
Custom Bikes: If you're looking for a bike that isn't offered as a stock option by major brands then we can discuss what frames are available to be built with the components that are most suitable for your needs.