My bike workshop, Atelier Ride Far in Echandens, has now been open for a full year. Things have gone reasonably well and I'm spending this winter getting even better equipped for the upcoming season and offering bike mechanics courses.
I built several custom bikes and wheels in 2022 and I'll continue to do that rather than selling stock bikes. I also sell used bikes on commission. The Thursday evening shop rides and Vélo Club Échandens will continue to be active in 2023.
Details about each of these topics are below. [Version française]
Bike Mechanics Courses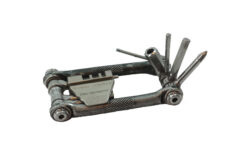 I offer basic or advanced mechanics courses for 3-6 people. I also offer private sessions for 1 or 2 people, with content and length chosen by the client(s).
Basic course, 2 hrs, 50 CHF: Roadside repairs & simple adjustments.
– Includes: Puncture repair, brake pad replacement, basic derailleur adjustment, caring for and setting up your bike (changing position of handlebars, control levers and saddle).
Advanced course, 3 hrs, 80 CHF: Parts replacement & diagnosing problems.
– Includes: Chain replacement, derailleur installation & adjustment (with cable replacement), brake adjustment & bleeding, basic wheel truing, bearing inspection, etc.
Instruction will be in English, French, or both, depending on the clients. If there's enough interest, separate courses will be offered in each language and more dates will be added. See the Bike Mechanics Courses page for the latest information.
Winter 2023 Dates:
Tuesday 8th February, 7-9pm, Basic course
Saturday 11th February, 2-4pm, Basic course
Wednesday 22nd February, 6:30-9:30pm, Advanced course
Saturday 25th February, 2-4pm, Basic course
Wednesday 8th March, 7-9pm, Basic course
Saturday 11th March, 2-5pm, Advanced course
Please contact us via telephone or use the web form to register and for more details.
2023 Workshop Updates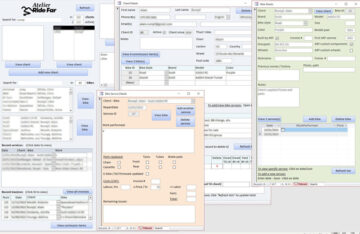 Many people are keen to know what work was previously done on their bike and when, so I've built a client and bike database to keep track of all services and work performed on each bike. Very few local shops can offer this.
Bikes are becoming more complex and specialized every year, so I'm keeping the workshop updated with the latest equipment and tools to handle nearly all tasks.
Parts availability is better than it's been for the past couple of years, and I've learned which parts are the most important to keep in stock, so it's now even more likely that I have everything needed to service your bike either straight away or within a couple of days. Once the season starts (mid-March), most local shops have a MUCH longer waiting time.
Custom Bike and Wheel Builds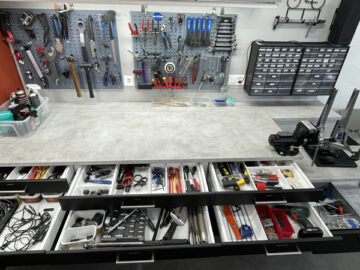 I focus on servicing bikes rather than selling them, but I regularly do custom bike and wheel builds using the frame and components chosen by the client to have something that suits the client's needs better than a stock bike.
In 2022, my custom builds included a road and TT bike for an Olympic gold medallist and a track bike for someone who races at international Masters events. I also built several gravel/adventure bikes for people who enjoy exploring the world, and I often modify existing bikes to be more suitable for their owners.
Get in touch if you'd like to know more about getting a custom bike, a pair of custom wheels, or making significant modifications to your current bike.
Commission Sales
If you have bikes, wheels or components that you no longer need, I can sell them for you at a moderate commission rate of 30%.
I have a lot of clients passing though the shop, potential buyers are happier buying from a professional workshop instead of a private individual. In addition, you won't have to deal with any of the technical questions, extended interactions and haggling involved in selling used bikes and parts.
Thursday Evening Shop Rides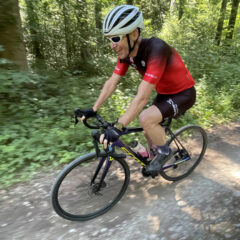 The Thursday evening rides will restart after the clocks change, so March 30th at 18:00. We leave from in front of the workshop in Echandens and ride for a couple of hours at a social pace on the roads towards the Jura. Everyone is welcome and a road or gravel bike is most appropriate; tell me if you'd like to be added to the WhatsApp group.
The Vélo Club Échandens was informally established in 2022 and we had custom jerseys, shorts and socks made; a few sets remain but we'll be getting more clothing made soon.
Continuing to Grow
I'm hoping to expand my client base in 2023, so please pass my information on to friends and colleagues who are looking for a diligent bike mechanic who is very accommodating, can normally do the work straight away, and is particularly experienced at bike customizations.
I wish you an excellent 2023 and hopefully I'll see you on the bike or in the workshop soon.



Newsletter Sign-up
To receive occasional email newsletters like the one above (no more than 2 or 3 per year), please complete this form: